Every home needs a heat source, and most likely it's a furnace. As a homeowner, do you know if it's natural gas or electric? Knowing which type of furnace you have is essential for proper maintenance and safety. Here are some easy ways to determine if your hot air comes from a gas or electric furnace.
Check the Fuel Source
The most straightforward way to tell if your furnace is gas or electric is to check its fuel source. A gas furnace connects to a gas supply line. You can usually find a gas meter or gas pipes near it. On the other hand, electric furnaces don't require a gas supply and connect to your home's electrical system.
Look at the Heating Element
Although both furnaces blow out warm air, each features different internal components. Gas furnaces have a burner assembly and a pilot light or electronic ignition system. You'll typically see gas pipes leading to the burner.
Electric furnaces have heating elements that look like large coils or electric wires. If you see these coils, it's electric.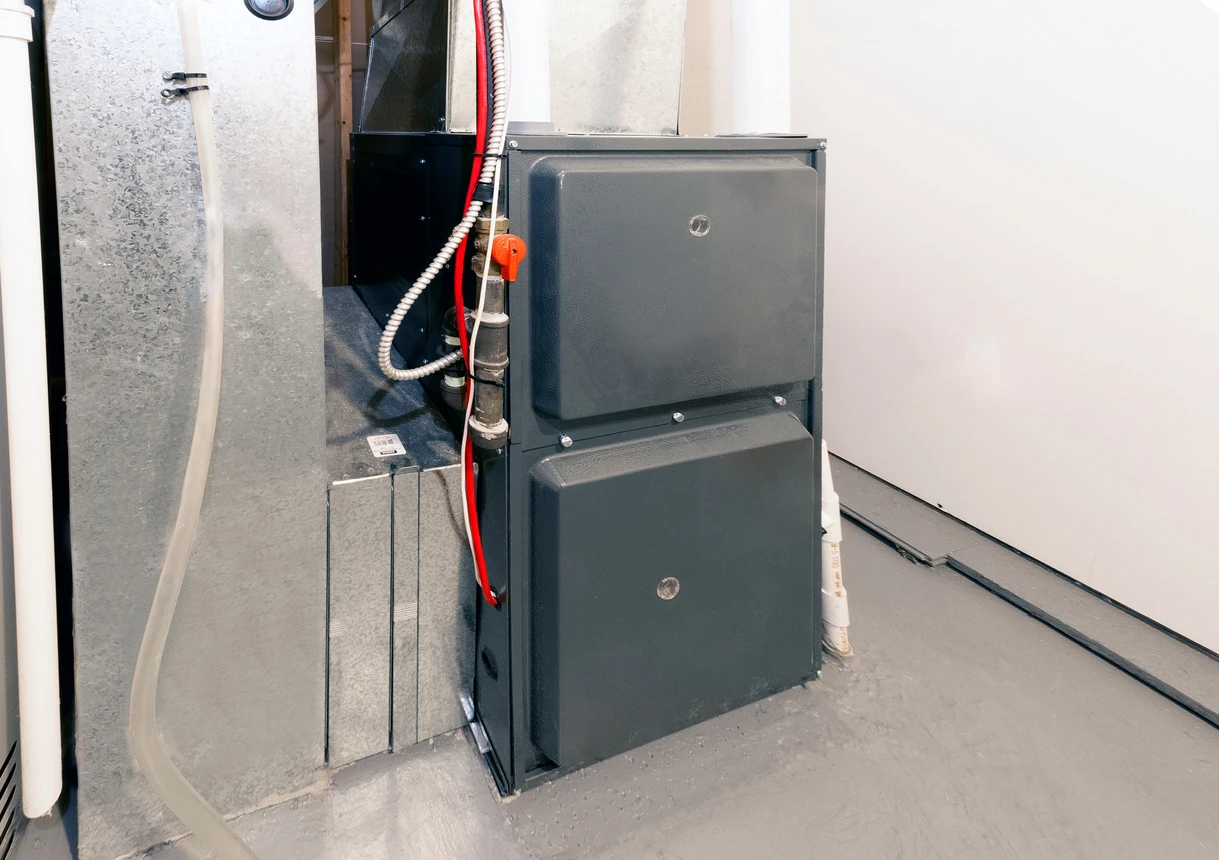 Check the Thermostat
Your thermostat can also provide clues for your home heating system. You likely have a gas furnace if your thermostat has settings like "Heat," "Cool," and "Off." Electric heaters are often part of an HVAC system with a thermostat that only has "Heat" and "Cool" settings.
Examine the Utility Bills
Reviewing your energy bills can also help. You pay to use a forced air system regardless of the energy efficiency for each heating unit. Gas charges during the heating season indicate a gas furnace; electricity charges show you have an electric one.
Using these simple methods, you can confidently determine whether you have a gas or electric furnace. Knowing your furnace type is crucial for regular maintenance and troubleshooting.
Jon Wayne Heating and Air Fixes Both Types of Furnaces!
Contact Jon Wayne Heating and Air if you need professional installation or repairs with your furnace. Our HVAC technicians handle gas furnaces and electric furnaces. Don't hesitate to call with any questions or concerns about your furnace. We're here 24/7 to help you stay safe and comfortable in your home.